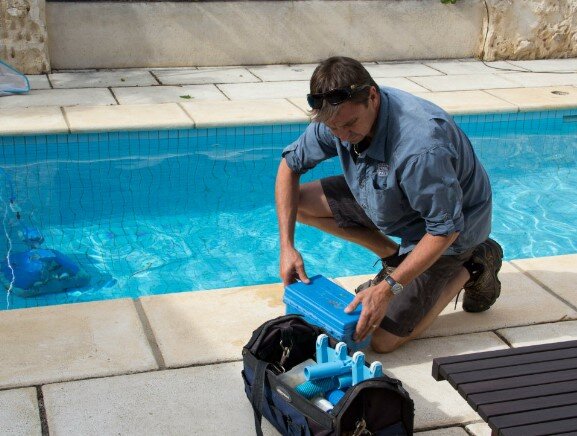 Initial Clean and Start Up - New Pool
Includes skimming the surface and vacuuming the bottom. Cleaning out debris from skimmer & pump baskets along with pool cleaner bag. Analyzing water and balancing to achieve correct levels. Checking filter equipment for proper operation. Backwash filter and re-charge with DE (if applicable). Chemicals are NOT included but available for purchase.
Includes starting pump and filter system, checking for leaks and/or electrical issues.