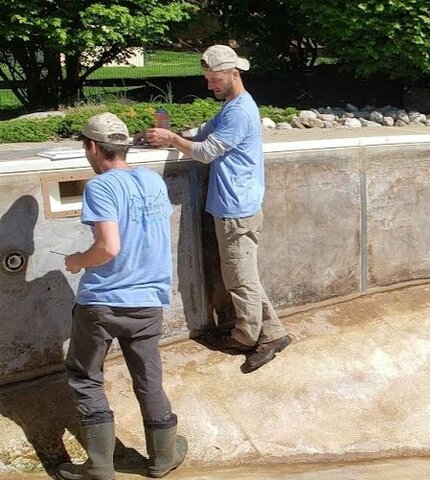 Vinyl Liner Replacement
Is your pool liner dried out, bleached or stretched out? Rejuvenate your pool today with a new liner!
Includes: Measure for new liner, cut out old, re-patch vermiculite bottom if necessary (sand bottom - add $450.00), install new liner, replace white goods (main drain cover, skimmer and return plates), replace all gaskets. 2-3 day job. Price doesn't includes water trucks to fill pool. (20 year limited warranty on liner workmanship).